Hesk is a free php helpdesk software that allow you to run your web based ticket support system quickly and easily. This free php helpdesk software has a simple installation procedure. The user interface is clean and easy to navigate. I personally like the layout and color combination, it make me feel more fresh while i'm going thru the system. May be because of the green color :p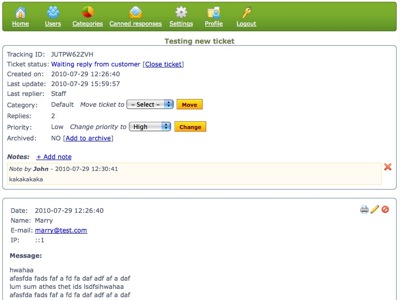 Setup and configuration
The setup and configuration process for this free php helpdesk software is very easy. Point your browser to the installation path and follow by few click then fill in your database information and you are done! Once it's setup, you will be redirect to settings page where you can setup all the configuration. Everything seems easy to understand.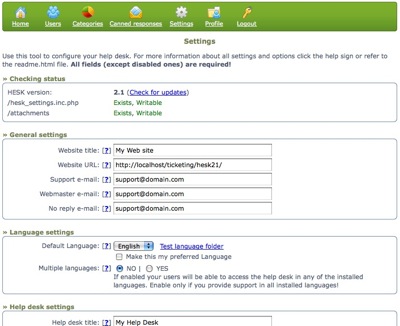 Email to Ticket
There is no email to ticket feature at the moment. User can only submit the ticket thru the web form. But the good news is that, Hesk team responded earlier in the forum saying they are building the email to ticket feature inside this free php helpdesk software.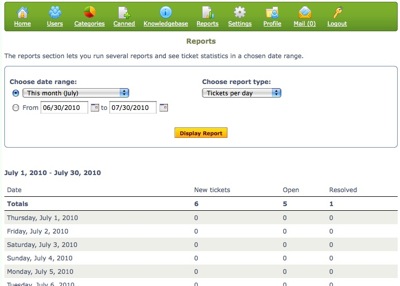 Summary:-
Web based: Yes
Easy of installation: 4/5
User Interface: 4/5
Auto Fetch Ticket from Email (POP3): No
Email alert on new ticket and follow up: Yes
Staff/User able to reply using email: No
Canned responses: No
Assign Ticket to staff: No
Support Email Attachment: Yes
Knowledge base: Yes
Ticket category: Yes
Customer Database: No
Product Database: No
Reporting: Yes
Required Platform: PHP & MySQL
Website: Hesk
Download: Click here